Brought To You By: Dempsey | Phelps
Have a Happy, Zero-Waste Valentine's Day
Valentine's Day brings flowers, chocolates, cards, and all of the unnecessary waste that comes with them. Here are some ideas to have a sweet, thoughtful holiday without the trash.

Homemade Goodies: If your valentine loves chocolate treats, try making some yourself. You can make heart-shaped sweets with cookie cutters, or add natural food coloring for red, pink and white desserts. If you don't enjoy baking, stop by the grocery store and fill a reusable jar with bulk chocolates. Tie a colorful bow around the jar for a festive touch.

Experiences: The memory of a shared experience will last much longer than a physical trinket. Surprise your special someone with tickets to a concert, or treat him or her with a trip to an art gallery or museum. You can also pack a plastic-free picnic for the two of you and, based on the weather, enjoy it inside or outside.

Thoughtful Gestures: If you want to give your significant other flowers, look for some that are locally grown and skip the plastic wrapping. Or, buy a small houseplant that your valentine can enjoy longer than cut flowers. Writing a note on recyclable paper instead of a store-bought card is another meaningful way to say "I love you" while also reducing waste.
3 Upcycled Products for Home Renovations:
If you're planning to remodel your home this year, ask your contractor to research using eco-friendly materials. Here are three products to consider, according to Houzz.com.

Carpet made from plastic bottles
Manufacturers are developing new ways to produce rugs and carpets that have a positive impact on the environment. For example, Mohawk Industries has the world's largest manufacturing facility to upcycle plastic bottles into carpet fibers.

Reclaimed snow fencing
Snow fencing in northern states is often made from durable high-altitude pine. As highway crews replace sections of fencing, some companies are repurposing the old wood to use for flooring, interior trim, accent walls, and other residential products.

Recycled glass countertops
For a sustainably produced countertop that's easy to maintain, look for options made from recycled glass. The glass is typically mixed with Portland cement and non-toxic pigments, resulting in a tough surface that is presealed, stainproof and heatproof.
Living Sustainably From 8 to 5:
Practicing a sustainable lifestyle during business hours can be tricky, especially if your company doesn't have a designated program in place. However, even small steps can make a positive impact on the environment and your coworkers.

Start by bringing a reusable water bottle and travel coffee mug for your drinks throughout the workday.

Pack your lunch in a glass or stainless steel container, complete with silverware and a cloth napkin. Consider keeping an extra set of silverware and a reusable straw at your desk so you're prepared for any impromptu, lunch meetings or office gatherings. Reduce the amount of paper you use by requesting digital copies of documents. If you need a physical copy of something, set your printer default to double-sided.

If you're an employer looking to make your company more sustainable, consider switching to energy-efficient light bulbs throughout the office, and reduce waste by making recycling bins easily accessible for employees. For coffee and snacks in the break room, try to support local vendors and consider stocking up on reusable or compostable plates and cutlery. Eliminating plastic promotional items from your marketing efforts is another way to reduce your footprint.

Most importantly, lead by example. People in your workplace may be far more interested in adopting sustainable options if they see how painless it is for you to maintain.
Keep Hardwoods Shiny with Natural Cleaners: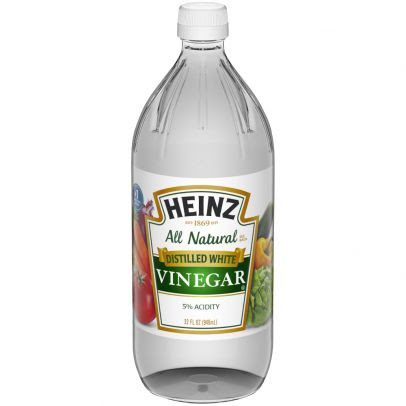 Simple, homemade solutions can keep your hardwood floors shiny without introducing harsh chemicals and toxins into your home. Start by sweeping, vacuuming or dust-mopping your floors to remove dirt, and then try one of these options.

Vinegar and water: To effectively clean most hardwoods, mix ½ cup of distilled white vinegar with 1 gallon of warm water. Vinegar is tough on grime, but use it sparingly – an excess amount could erode the wood's sealant. Hardwoods shouldn't be exposed to too much water either, so avoid over-saturating them by thoroughly wringing out your mop.


Vinegar and oil: If your manufacturer's instructions discourage using any water on your hardwoods, add equal parts distilled white vinegar and olive or vegetable oil to a spray bottle. Close tightly and shake to mix well. Spray your floor with the solution, and then mop. Finish it off by buffing the floor in circular motions with a microfiber cloth.

Black tea: Tea adds a subtle stain to your floors, which can help cover scratches and bring out the natural beauty of the grain. Boil ½ gallon of water on the stove and add 8 tea bags. Steep for 10-15 minutes, and then allow the liquid to cool. Dip a rag into the tea and wring it out until damp, not soaking wet. Test the solution in an inconspicuous area of your floor first. If you like the color, continue with your rag or mop moving in the direction of the grain.
©2019 The Personal Marketing Company. All rights reserved. Reproductions in any form, in part or in whole, are prohibited without written permission. The material in this publication is for your information only and not intended to be used in lieu of seeking additional consumer or professional advice. All trademarked names or quotations are registered trademarks of their respective owners. The Personal Marketing Company, 11511 W. 83rd Terrace, Lenexa, KS 66214